I am a political scientist at the University of Hamburg (Germany) and member of its Center for Sustainable Society Research (CSS).
My primary research interests are:
European Union and multi-level governance;
Climate Change Policy;
Party Politics and Legislative Behavior in the EP;
Europeanization of political systems, esp. national parliaments;
Policy beliefs and discursive approaches to policy-making.
As of 1 July 2023, I have been awarded a 36-month individual grant by the German Science Foundation (DFG) for the research project:
For more information on this project, click on the logo below. A poster in PDF format can be downloaded here.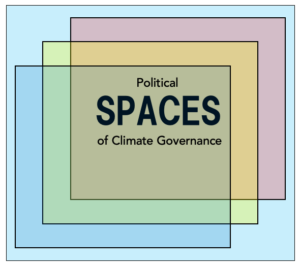 Recent and forthcoming publications: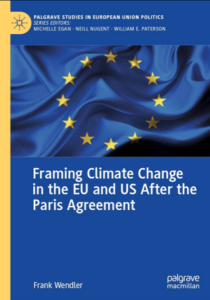 Book (2023/ 24): "Climate Politics at the Crossroads? Towards new Agendas"; contracted for the Routledge Politics in Focus series.
Article (2023): (with Achim Hurrelmann): "How does politicisation affect the ratification of mixed EU trade agreements? The case of CETA"; Journal of European Public Policy, Special Issue: Reacting to the Politicization of Trade Policy. Guest Editors: Dirk De Bièvre, Andreas Dür and Scott Hamilton; https://doi.org/10.1080/13501763.2023.2202196, link here
Book (2022): "Framing Climate Change in the EU and US After the Paris Agreement", Palgrave Macmillan, 2022 (for more information from the publisher website, click on the image above).
Working Paper (2022): "The Politicization of Climate Change Governance. Building Blocks for a Theoretical Framework and Research Agenda", CSS Working Paper 06/2022, Link here
Article (2022): (with Achim Hurrelmann): "Discursive postfunctionalism: theorizing the interface between EU politicization and policy-making", Journal of European Integration, published 3 March 2022, https://doi.org/10.1080/07036337.2022.2045592; Link here
Article (2021): "Contesting the European Union in a Changing Climate: Policy narratives and the justification of supranational governance", Journal of Contemporary European Studies, published 9 February 2021, https://doi.org/10.1080/14782804.2021.1882107; Link here
Below are links to some of my previous work (click on images to follow link):